A Firestarter is an intensive, one-day work session where a small business and a versatile team of designers collaborate to effect rapid, significant change.
Design thinking often seems out of reach for the very organizations that need it the most. Firestarting condenses the design process and tailors it for small businesses and nonprofits to catalyze their mission without emptying their wallets.
Anatomy of a Firestarter
Orientation: design team identifies the client's needs through interviews
Rapid Ideation: the group generates a list of essential tasks to complete during the session
Execution: team members work individually on tasks according to their area of expertise
Delivery: designers present their work to the group, make final tweaks and present it to the client
Our first client was Austin Kung-Fu Academy, a martial arts studio focused on teaching children leadership though the practice of Kung-Fu. Our project was to design them a new website.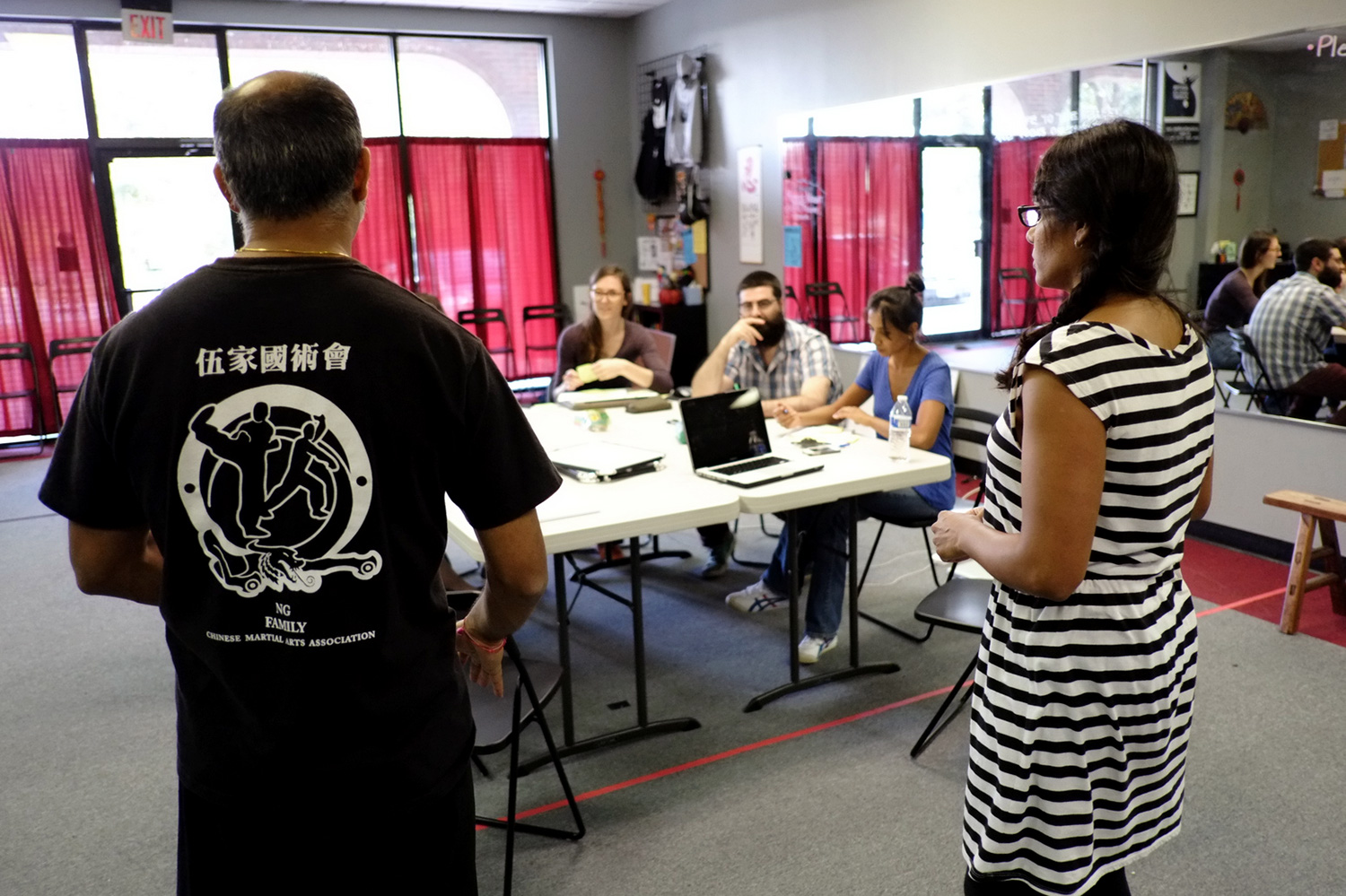 Outcome
Early one Saturday morning, a few Firestarter team members conducted research at the academy's studio while classes were in session. In the afternoon, after classes had concluded, the rest of our team met with the clients, generated a list of tasks, and rolled up our sleeves on the website redesign.
Through a lot of hard work and a coordinated effort we crafted a site that balanced the Academy's culture, philosophy and sense of community while maintaining a modern and inviting feel.
Care Well, is a service that helps caregivers manage and organize the support networks they use to care for their wards. Care Well was still in development and needed some help generating ideas around the functionality of their service.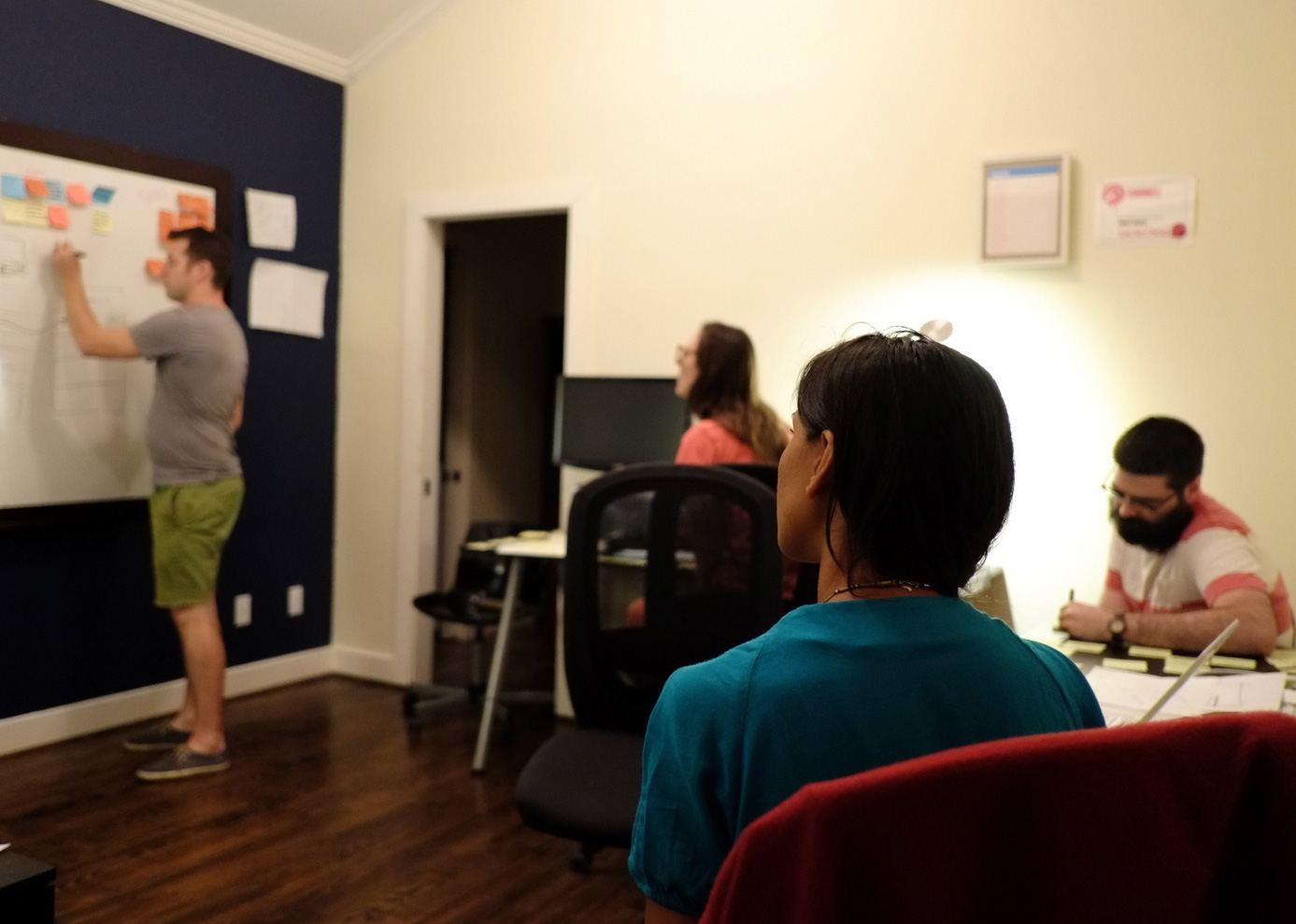 Outcome
We started by interviewing CareWell's founder to gain insights into their business model and related issues. We identified a number of strategies and interactions to help CareWell better engage their users. During our session each designer developed one concept into low-fidelity prototypes that we presented to CareWell.
Our final client was GirlsGuild, a service offering apprenticeships that connect girls and women with artists and makers to build a collaborative community in Austin, TX. GirlsGuild hired our team to execute a specific set of tasks for their website.
Outcome
The founders of GirlsGuild had experience with the Firestarting process, and arrived with a clear vision of services they needed us to perform. In a single day we helped them identify and fix a number of persistent bugs on their site. In addition we addressed a need for visual content and generated photographs of their apprentices.